Are you struggling with those pesky rodents!!! No one wants mice in the house, or gophers digging up the yard!!
We have options that are organic, we have things that are pet frindly, we have stuff that only goes outside of your house. we offer monthly service or one time treatments. we customized our service to meet your needs. if those needs change we are right here in town to come back and ensure that your issue gets resolved! Give us a call, let us show you all your options.
We have come up with a very effective strategy to get the mice out... and to keep them out and away from your house.
to the left is a picture of 48 mice removed from the crawl space of a house after the first month of service from Hawkons Pest Control
Below is a pack rat in repose.....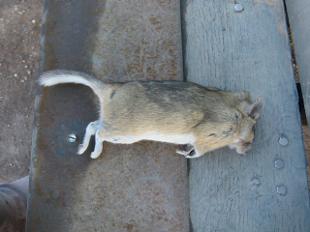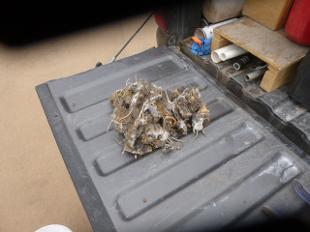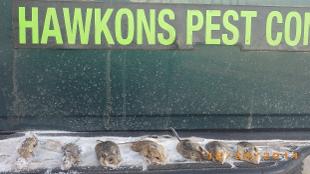 Raccoons and Skunk trapping, yes... we do that. Raccoons having babies in your Chimney, Squirrels in your attic?? give us a call. everyone you have tried talking to doesn't seem to offer what you need. We can help!! ever situation is different and we can work with you to meet your needs, and figure out how to not have it happen again.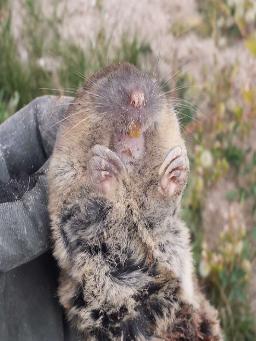 A Pocket Gopher, fresh from a local yard!
We have also been getting rid of pocket gophers in yards, we have several strategies for this depending on pests, soil type and your yard care strategy.
give us a call today and we will be glad to help you any way we can.
307-223-1015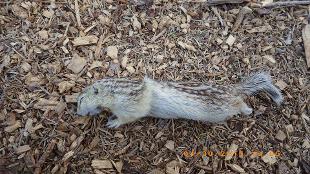 a Thirteen Stripped Ground Squirrel